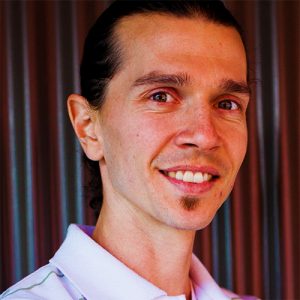 From a young age Rich has always been fascinated by the scientific principles by which our world operates. Specifically, psychology and the science of the natural world captivated his mind and lead him to study at McMaster University in Hamilton, Ontario.
After graduating with honours in developmental psychology, Rich felt compelled to move to Vancouver, BC, but was still unaware of his deeper purpose in life.
Over the course of the next few years, Rich was exposed to the field of nutrition by his wife, Crystal. Though still uncertain as to how or why holistic nutrition would impact his life, clarity began to form when Rich received news that one of his best friends had been diagnosed with throat and lung cancer.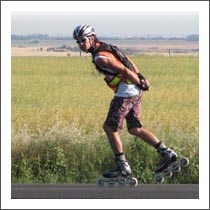 Motivated by the devastating news, Rich set out to assess his own current health, as well as promote wellness for others. In an effort to raise awareness and spread the word, he began a journey unlike any other in Canadian history. Upon completion in Vancouver, Rich became the first man to successfully rollerblade over 10,000 kilometers across Canada. He credits much of his determination, stamina and abilities in accomplishing this feat to proper and adequate nutrition. Read more about this incredible story here.
As nutrition became increasingly important in his life, the opportunity presented itself for Rich to study at the Canadian School of Natural Nutrition where he received his designation as a Registered Holistic Nutritionist.
Rich's commitment to health and wellness next guided him towards an energy healing modality know as Theta Healing™. Becoming an accredited Theta Healer has enabled Rich to expand his skill set and provide his clients with a wider spectrum of services.
As a Registered Holistic Nutritionist in Vancouver, Rich was then given the chance to study with the Institute of Natural Health Technologies to become a Registered Bio-Energetics Practitioner. This designation has allowed Rich's practice to evolve further and provide his clients with a scientific technique used to remove energy blockages and re-establish homeostasis. Once back in a state of homeostasis, the body can naturally alleviate itself from all symptoms. This new approach, called Bio-Energetics, is proving to be one of the most powerful tools in Rich's practice today!
Being able to combine the application of his psychology and nutrition education with energy healing has given Rich a unique perspective on health that allows him to work with clients on a much more intimate and effective way.
Today, Rich works with individuals and families who are looking to make long-term, sustainable changes that will empower them to reach their optimal well-being. While his main office is in downtown Vancouver, Rich, his wife and daughter live on beautiful Bowen Island, where he also has an office to see clients.